Your sight test explained
At Ridings Opticians, we are dedicated to offering you the best possible service when it comes to caring for your eyes. From advice about keeping your eyes healthy to helping you choose the right glasses or contacts, our fully qualified opticians are here for you every step of the way.
To find out more information, you can request a lens fitting or sight test online. Alternatively, feel free to contact us if you have any questions or require more information.
What is Retinal Screening?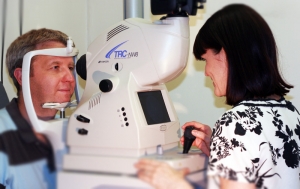 We aim to provide you with the highest standard of eyecare so with the latest technology we can take photographs of the back of your eye (the retina).
The digital retinal camera helps us to detect eye conditions such as Glaucoma, Age Related Macular Degeneration and Diabetic Eye Disease. We can monitor conditions by taking and storing photographs on successive visits.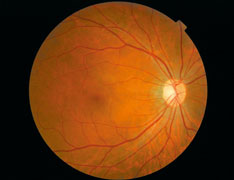 It only takes seconds to take a photograph and it can be carried out during your routine eye examination or at a separate visit.
As this service is not covered by the standard sight test fee a modest charge of £10 is applicable. When you see the resulting photographs I am sure you will see their value.
If you wish to have photographs taken please advise reception and they will make the necessary arrangements.